When you're looking for a custom solution for a transformer or inductor you want the very best. Our team is not just highly qualified but we have over 20 years of insight and experience within the transformer industry. Quality and reliability are important when it comes to having a resilient high voltage transformer.
AM Transformers have been recognised as a dependable manufacturer of transformers and have served clients worldwide. Our transformers are driven by cutting-edge technology and a specialised team of trained engineers.
Our Key Differentiators
We'll carefully consider all of your design and business objectives so whether you're looking for cost, size, electrical performance, scalability or safety. We'll ensure to deliver the lowest lifetime cost for your component.
Industry proven machines and processes.
Technical support is available for all of our products.
---
Custom Transformer & Voltage Optimiser Design
We can design and build any sized transformer/voltage optimiser due to our flexible, diverse range of solutions. 300KVA to 2MVA, We've got you covered on all fronts.
Whether it be from impedance matching, push-pull, linear & other configurations. We've seen it, built it and applied it.
---
Our bespoke solution takes into consideration:
✔ Input and output voltages   ✔ Currents   ✔ Taps   ✔ The number of separate windings
---
Case Study – Acorn – Voltage Optimisation

Acorn is a building service maintenance company with over 30 years in the industry and was looking to reduce electrical costs by optimising their power usage.
Pain Points – Inefficient power generation & consumption.
Proposed Solution – To Implement a Voltage Optimisation System, funded by the Carbon Trust finance facility.
Results – An annual reduction of 25,989 Kwh in electricity consumption, 14.47% in savings with a 28-month payback to reaching a positive ROI.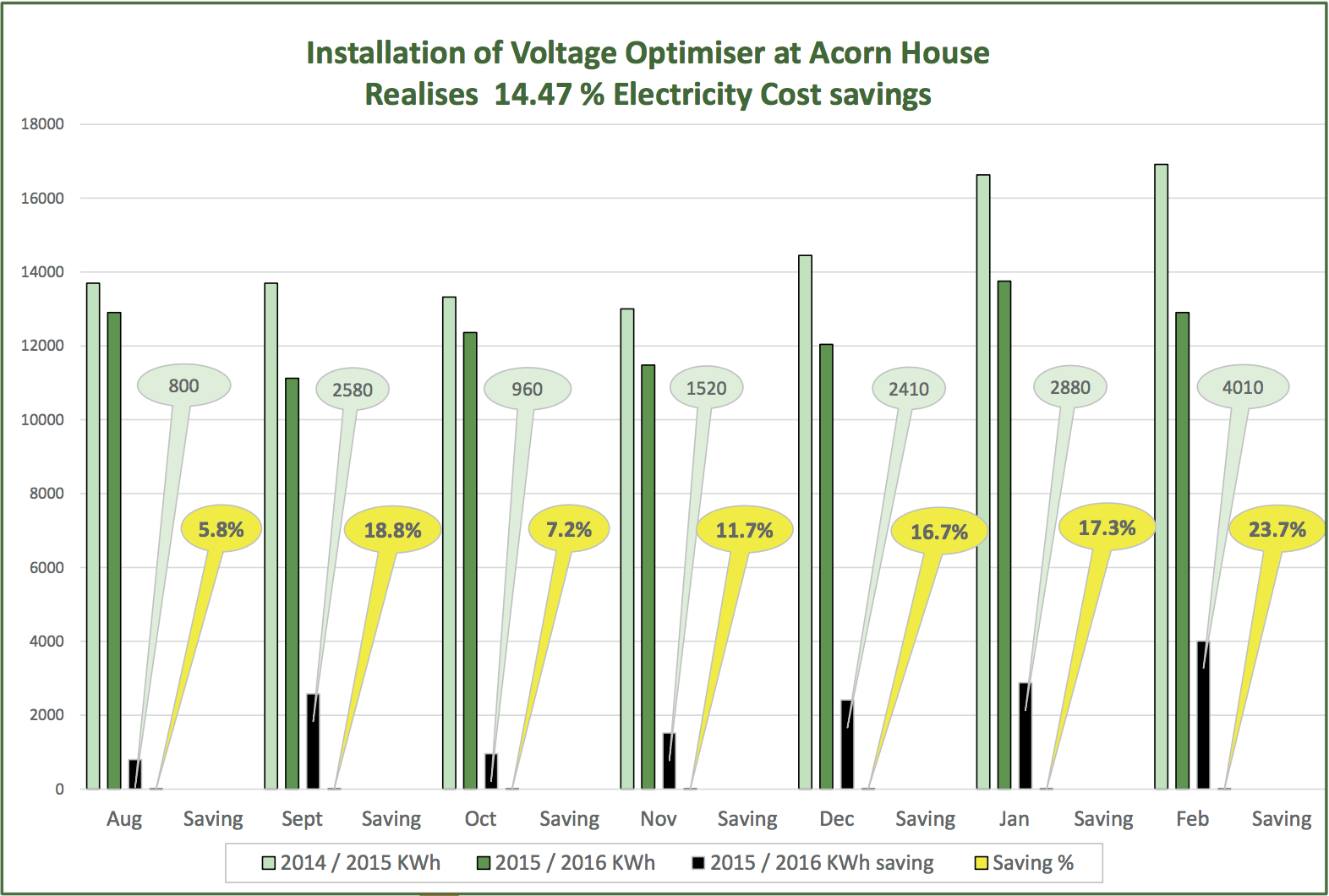 If you have any special requirements give us a Call or Email with your specifications.