Single Phase Transformers
Single Phase Transformers
We manufacture Single phase Transformers from 25VA up to 2MVA. Auto transformers have the advantage of being smaller and cheaper than double wound transformers. We can manufacture virtually any size of Single phase Transformers, dependent on voltage. Any type of termination can be incorporated into the design of our Single phase Transformers. Many styles and types are featured throughout our web site. I.e. screw terminals, rail mounted, din rail mounted, shrouded, studs and fly leads.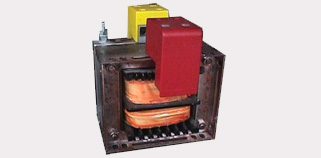 Single Phase Transformers
Single Phase Power Transformer 500VA
500VA Power transformers utilise alternating AC voltages, these come in different phases often singl...